About Karlslund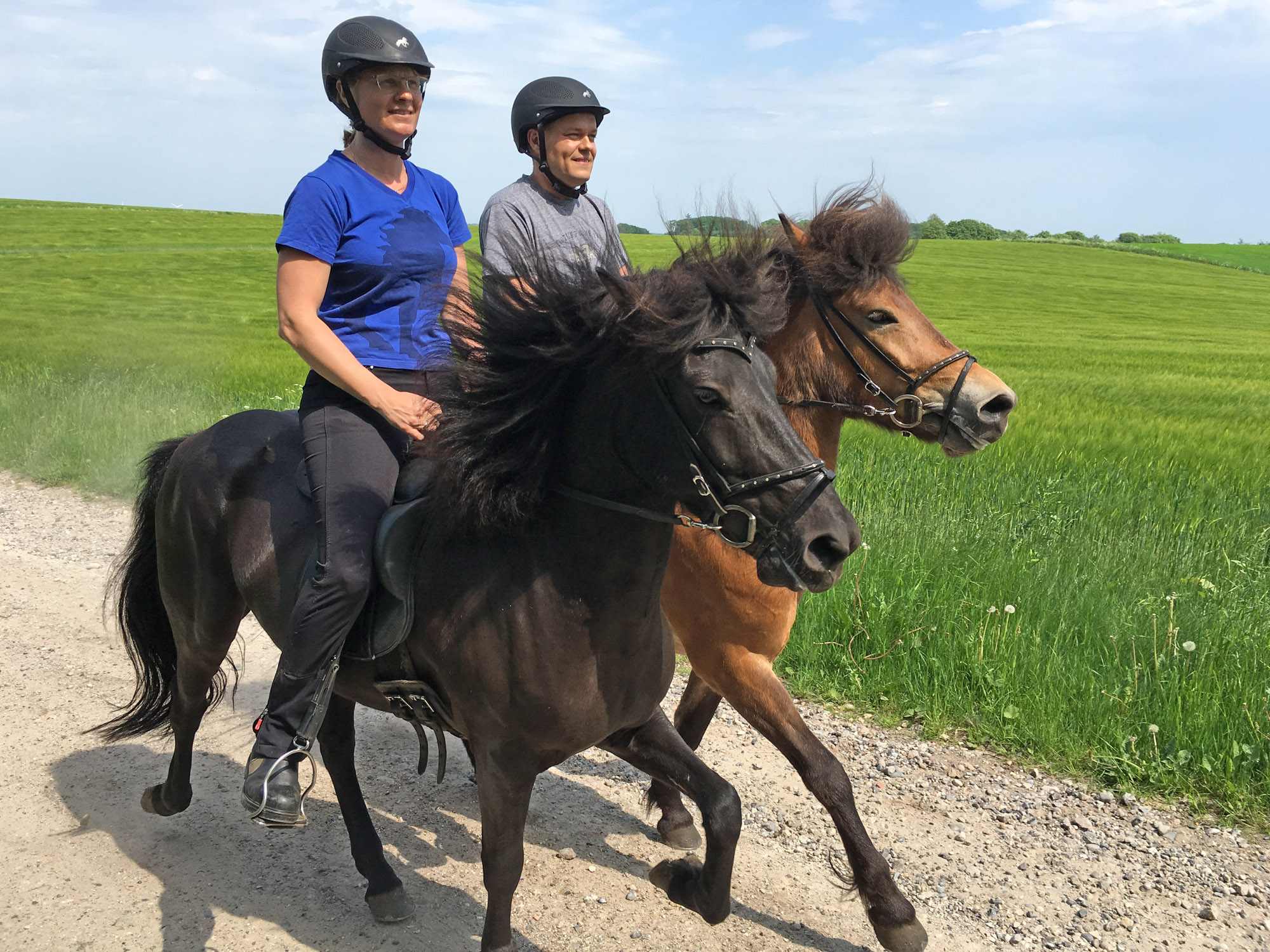 Karlslund is a Danish brand run by the couple Dennis and Heidi Thrysøe, who have owned the company since 2010. The company was originally started by Søren Berg in 1999, who at that time had the farm "Karlslund" near Assesns on Funen - this is where the brand name comes from.
The company is built around a farm south of Aalborg, where the couple has about 50 Icelandic horses. This means that daily riding, and working with the horses on the farm, can help ensure development, functionality and quality in products.
Karlslund specializes in equipment for the Icelandic horse and its rider, and carries a wide range that includes among other things: saddles, accessories, bridles, bites, riding gear, gifts and much more.
Heidi has always had a passion for the Icelandic horse, and has had Icelandic horses since 1992. Dennis is educated in IT, and can thus help to ensure that Karlslund can function as a modern and efficient supplier, through good communication, efficient logistics, own IT systems, etc.
The riding equipment is designed in the office, then tested and further developed in the daily work, and riding of the horses, on the farm, and eventually manufactured at the best international factories. Karlslund develops innovative products, with great respect for traditions and experience.
At Karlslund, we make high-quality goods, but always at an affordable price, which is specially designed for the Icelandic horse and its riders. In the development, we place emphasis on consideration for both the horse's and the rider's comfort and well-being, and to offer products that go well with the unique, free and natural Icelandic horse, that we all cherish.
We place great emphasis on offering a very good service to our customers - we WANT to be the best and easiest to trade with. We do this, among other things, by keeping stock, having fast delivery times, and very efficient customer communication.
Contact information
Karlslund Riding Equipment
Geysir Heste
Ellidshøjgårdvej 25
9230 Svenstrup J
Denmark
VAT ID: DK31647649
Tlf: +45 31516000
Email: shop@karlslundriding.com